Free Shipping* - Limited Lifetime warranty - 30 days return
Whether you bike hundreds of miles a week or just to the nearby park every weekend, taking care of your chain is important. Failing to maintain a clean and well-lubricated bike chain will make it harder to pedal, and could also lead to damage to your gears or other parts of the drivetrain. Luckily, upkeep on a chain is relatively...
Keep reading
Showing items(s) 1-1 of 1.
Miami Flagship Location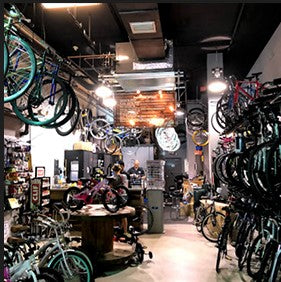 1800 Biscayne Blvd #110
Miami, FL 33132
Loco Retail | Repair Shop | Maintainance | Accessories