Free Shipping* - Limited Lifetime warranty - 30 days return
There's nothing more satisfying than waking up first thing in the morning, rolling out your bike, and taking a ride along the beach front. While the view is breath-taking, the briny atmosphere will certainly do a number on the exposed metals of your bike if not properly maintained. Fortunately, this article is geared towards seeing that bike stay rust-free for many...
Keep reading
Showing items(s) 1-1 of 1.
Miami Flagship Location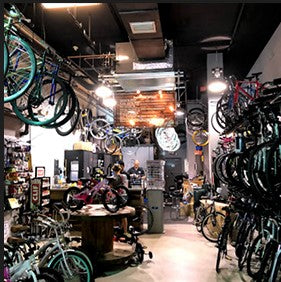 1800 Biscayne Blvd #110
Miami, FL 33132
Loco Retail | Repair Shop | Maintainance | Accessories