Free Shipping* - Limited Lifetime warranty - 30 days return
Spring has sprung which means summer is only around the corner. With the arrival of warmer weather, we are ditching the vehicles and public transport in favor of our bicycles. Great for your body, the environment, and for thieves who want to make a buck by hocking your beautiful set of wheels. The National Bike Registry estimates that over 1.5 million bicycles...
Keep reading
Showing items(s) 1-1 of 1.
Miami Flagship Location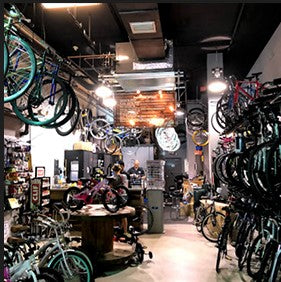 1800 Biscayne Blvd #110
Miami, FL 33132
Loco Retail | Repair Shop | Maintainance | Accessories