Free Shipping* - Limited Lifetime warranty - 30 days return
Loco Cycles now offers two styles of metal for our fixed gear bike lines, Chromoly and our new line of Hi-Tensile steel frames. Our Hi-Tensile steel bikes are built tough, just like our Chromoly bikes you know and love, but at a more affordable cost. Both types of metals are designed for daily use and will hold strong for many...
Keep reading
Showing items(s) 1-1 of 1.
Miami Flagship Location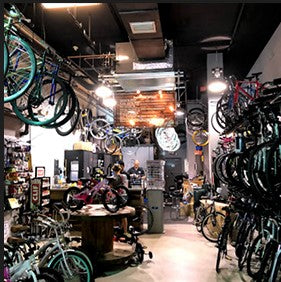 1800 Biscayne Blvd #110
Miami, FL 33132
Loco Retail | Repair Shop | Maintainance | Accessories