Free Shipping* - Limited Lifetime warranty - 30 days return
Ever dream of thru-biking across the interior of the United States? Thanks to a decades-long project spearheaded by the Rails-To-Trails Conservancy, that trip is one step closer to fruition.  When completed, the Great American Rail-Trail will stretch from Washington D.C. to Washington state, encompassing nearly 3,700 miles along the way. The idea has been in the works for 50 years and more...
Keep reading
Showing items(s) 1-1 of 1.
Miami Flagship Location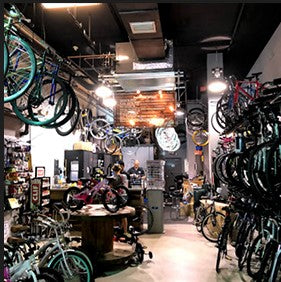 1800 Biscayne Blvd #110
Miami, FL 33132
Loco Retail | Repair Shop | Maintainance | Accessories