Free Shipping* - Limited Lifetime warranty - 30 days return
May Bike Month is here! When did you last ride your bicycle? If you ride often, it is good for you. If you don't, this is your chance. A chance for you to get to the saddle and do some muscle exercise. To make the world cleaner and greener.
Keep reading
Showing items(s) 1-1 of 1.
Miami Flagship Location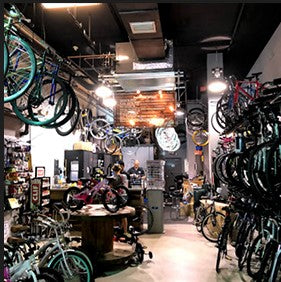 1800 Biscayne Blvd #110
Miami, FL 33132
Loco Retail | Repair Shop | Maintainance | Accessories