Free Shipping* - Limited Lifetime warranty - 30 days return
Whether you are a leisurely bike rider or consider more of a passion, all riders should be in the habit of regularly cleaning their bike. Simply put, a clean bike looks betters, operates better, and will last longer. Even if you are using your bike just to cruise to the beach or around town, Bicycling.com recommends, "Cleaning your road bike monthly (or...
Keep reading
Showing items(s) 1-1 of 1.
Miami Flagship Location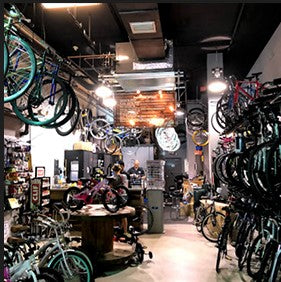 1800 Biscayne Blvd #110
Miami, FL 33132
Loco Retail | Repair Shop | Maintainance | Accessories