Free Shipping* - Limited Lifetime warranty - 30 days return
Climate change has been an issue of global concern for a long time now, with governments and experts holding conventions and deliberations on ways to reduce carbon emissions, the main cause of climate change. This need to reduce carbon emissions has seen the world shift to cleaner energy sources, which has paved the way for the invention of electric transport...
Keep reading
Climate change is taking place at a rate at which the natural environment cannot counter. One of the major causes is the increasing use of fossil fuels. At this alarming rate, the need for solutions is nigh, and cycling is one of the effective ways to counter climate change the menace. This is because the mode is a pollution-free mode...
Keep reading
Showing items(s) 1-2 of 2.
Miami Flagship Location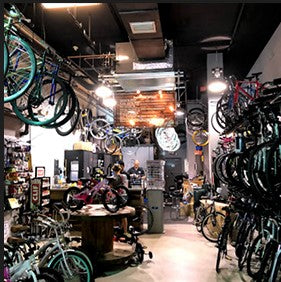 1800 Biscayne Blvd #110
Miami, FL 33132
Loco Retail | Repair Shop | Maintainance | Accessories