Free Shipping* - Limited Lifetime warranty - 30 days return
A child's first bicycle is a thrilling milestone. Nothing beats the joy on a child's face when they realize they have their very own, brand new bicycle. As a parent, you have likely anticipated this moment as well. Soon, you'll be teaching your little one how to ride that bike up and down the street. Of course, the first step...
Keep reading
Showing items(s) 1-1 of 1.
Miami Flagship Location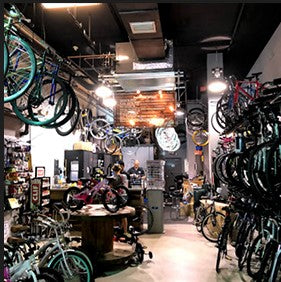 1800 Biscayne Blvd #110
Miami, FL 33132
Loco Retail | Repair Shop | Maintainance | Accessories