Free Shipping* - Limited Lifetime warranty - 30 days return
Sometimes the world seems so dangerous. We worry about accidents, cancer, and criminals potentially lurking around the corner. Actually, there's a much quieter, much closer concern that many of us overlook. Inactivity is currently the world's fourth leading cause of death. It's a problem often confused and conflated with laziness and personal choice, but in reality the issue is geographic,...
Keep reading
Showing items(s) 1-1 of 1.
Miami Flagship Location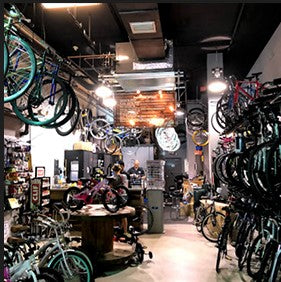 1800 Biscayne Blvd #110
Miami, FL 33132
Loco Retail | Repair Shop | Maintainance | Accessories