Free Shipping* - Limited Lifetime warranty - 30 days return
It has long been known that–especially to those for whom higher impact workouts are a challenge–cycling can provide many health benefits. As a mode of transportation, it also provides many environmental benefits. Some still faced limitations for physical and/or topographical reasons, though. E-bikes are changing that for many people.
Keep reading
Showing items(s) 1-1 of 1.
Miami Flagship Location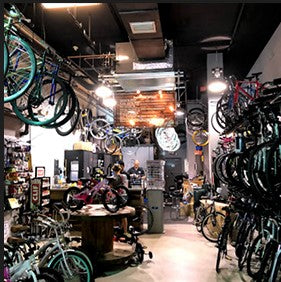 1800 Biscayne Blvd #110
Miami, FL 33132
Loco Retail | Repair Shop | Maintainance | Accessories